The Boyfriend of the Week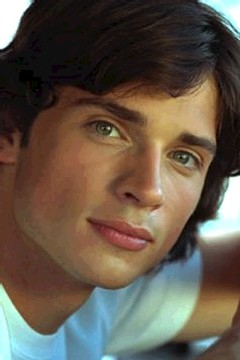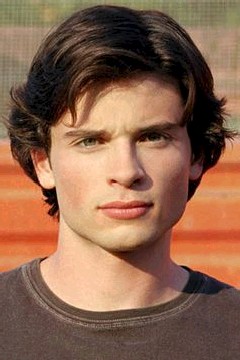 November 5, 2001
Oh goodie, it's time for a two-parter here at the Boyfriend of the Week, which is something we've never really done before. How exciting! And, just so we can score some good karma points, we'll start with Good and save Evil for next week. Because you never know who's paying attention to that kind of thing. If you know what I mean.
And just what the heckfire am I talking about? Why, the new show "Smallville," of course, which just started this season on the WB Network (Tuesday nights at 9pm). It's a show about Superman's high school days and it is, seriously, a LOT of fun. Not just because so far the characters are cool and the plots are interesting (though a bit on the creepy side). But also because the two main characters, Superman (Good) and Lex Luther (Evil, ca va?), are absolute BABES.
So, since this week is Superman, it won't take a genius to figure out who is up next week. And though I think this is the first time I've ever given away clues as to who the next Boyfriend would be, I think it's okay to make the exception. After all, just because you know who's up next won't really keep you from tuning in, will it? You still gotta come hear what I have to say about him -- why his cute, bald head gives me chills, for example. And where it is you've seen him before but can't put your finger on.
But enough about Part Two, let's talk about Part One. Part One's name is Tom Welling and if you recognize him, it's because you're also a "Judging Amy" watcher. Tom was on 6 episodes of "Amy" last season, playing Amy's too-young boyfriend (lucky girl), the local karate teacher. Of course, this truth has also made it just slightly difficult for me to believe him as a 16 year-old high school kid (hey, wait, weren't you 27 or something just 8 months ago?), but I've certainly become more than willing to suspend all disbelief and just go with the flow. Why? Because the flow here is just SO cute. I mean, look at that hair! Those eyes! That smile! I seriously drool uncontrollably (NOT attractive, I know) every single time Tom leaps tall buildings in a single bound. Even if he hasn't quite figured out how to do it faster than a speeding bullet yet.
And actually, now that I mention it, that's one of the most enjoyable parts of "Smallville." Superman's powers are just starting to emerge, which is making him feel a bit freaked out, understandably enough. And even though he's hands-down the best-looking guy at his school, he's sort of a social outcast, probably because he's so shy and full of self-doubt. Sound like any teenagers you know? Yeah, me too! That's what makes this show so great -- even though I didn't look at all like Clark Kent when I was a kid (well, for one thing, I was a girl), I can totally relate to the ol' self-doubt thing. And I had it easy -- I never woke up in the middle of the night only to discover I was floating above my bed! Yowza!
Solid plot and characters aside, though, the key to a great WB show has always been good looking actors, and "Smallville" certainly scores in that regard as well. Not only is Tom Welling one of the dark, curly-haired guys who always make me crazy, but he has a really sweet, hometown look about him as well. He LOOKS like the son of a farmer. And he's ten times cuter than Christopher Reeve ever was, plus, he never has to wear tights and duck into phone booths to change clothes. All this and more every week at 9pm! You can see why I can't stop humming the theme song in my head and taping episodes so I can watch them again later if I feel so moved (which I often do, especially if there is kissing).
But enough about Superman, let's talk about Tom. Here's a little background on him (a very little -- he's a newcomer!): he was born and raised in New York, only recently leaving the Big Apple for Los Angeles, so he could pursue a professional career. "Judging Amy" was his first break and apparently, it was all it took to convince some serious bigwigs that he deserved more screentime (hallelujah!). When not working, he apparently enjoys "reading, playing basketball with friends, and running," which is great because I also enjoy reading. And, um, I like watching friends play basketball (well, okay, so I don't really know The Sonics) and I've even been known to race after the occasional bus from time to time (so much in common, it's like we were made for each other!). Yeah, okay, so, anyway. Um. For more information on Tom (well, not really, but they do have some corny quotes from him about fashion and surfing), check out some of the links below.
Mostly what I like about Tom Welling is that he was smart enough to sign on for "Smallville." It's a great show and I have a hunch it's going to go far (even though ABC is going to air "NYPD Blue" soon opposite it -- that show's been dying a slow death for years now, though). And if you don't believe me, just check back here next week for a look at the other supreme cutie, Lex Luther. Oh my, two Boyfriends in ONE SHOW -- I think I might faint from the excitement. 9pm on Tuesday, folks. Tune in or else!
| | |
| --- | --- |
| | MacGyver Factor Score: 98.35%. I took a few points off just because he has that silly crush on Lana Lang. She's too skinny. It's just unnatural. A guy like Superman needs a woman with a little more meat on her bones. Like, for example, me. |